Exterior Home Improvement Contractor in Frederick MD
Our Residential Roofing, Siding, Gutters, Windows & Doors Services Have you Covered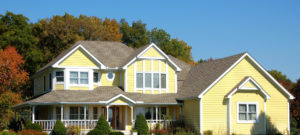 D.L. Kimmel Contracting offers a full range of residential roofing, siding services, and home exterior contracting services in Frederick, MD and surrounding areas in MD and DC. Since 1986, we have been proudly offering highest quality exterior home improvement services, including installing new roofs, windows, siding, gutters, and doors.
Whether your roof was damaged in a storm, requires replacement due to old age, or simply needs a facelift, D.L. Kimmel Contracting, Inc. is your perfect choice for the job. We also offer professional exterior home painting and siding repair and replacement services in Frederick County, MD, Montgomery County, Washington County, Howard County, Carroll County, and DC.
Call us at 301-748-5554 to find out more about our home exterior services and start your next general contracting project with us today!